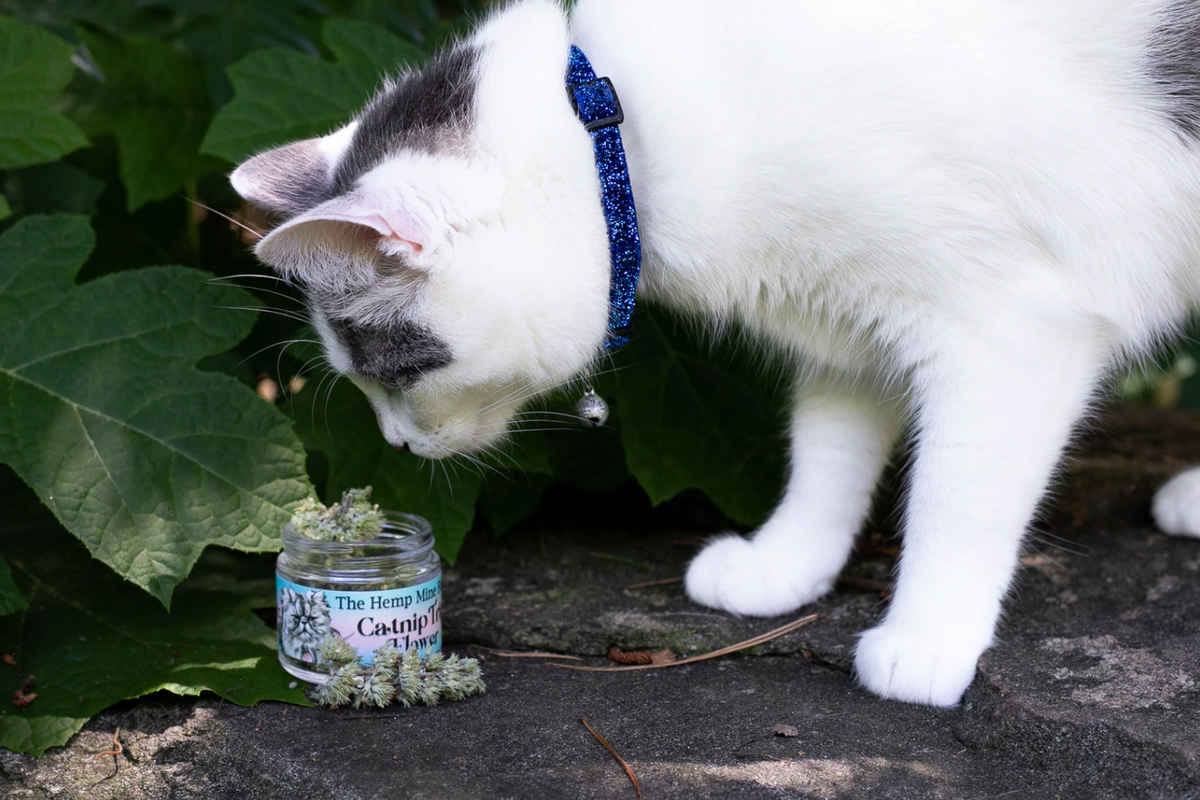 Now that scientists have a greater ability to study cannabis and its effects, we have just begun to scratch the surface of its therapeutic potential. For instance, the discovery of the endocannabinoid system has enlightened the public about how our bodies produce natural endocannabinoids, and that cannabis can help stimulate our bodies' endogenous receptors. All of this suggests that nature intended for us to consume cannabis as a way to help better regulate our bodily functions.
But did you know that it is not just humans that have an endocannabinoid system? Scientists have recently discovered that in fact nearly all animals, from vertebrates to invertebrates, have an endocannabinoid system. This means that every living organism could potentially benefit from using cannabis. 
If you have a pet that you love, then now is the perfect time to see what full spectrum CBD products can do for them. Keep reading to find out how full spectrum CBD can benefit your cat or dog today!
Full Spectrum CBD for Cats/Dogs Benefits
As we discussed in a previous blog, Full Spectrum vs Broad Spectrum CBD, full spectrum CBD offers the most potential for therapeutic benefits. And fortunately since your pet doesn't have to worry about passing a drug test, there is less risk involved.
Even if your pet seems happy and healthy, the language barrier between humans and animals makes it impossible to truly tell. The best way to make sure that your pet is living their best life is to take the preventative steps necessary. CBD for pets have been shown to have the following potential benefits:
Anti-inflammatory/pain relief

Anti-convulsatory

Anti-anxiety

General wellness support
Seeing all of these potential benefits, you would be hard pressed to find a pet-owner who wouldn't want to give their pets the relief they so desperately need!
Where to Buy CBD for Pets
If you are interested in pampering your pet with full spectrum CBD, then look no further than our Pet Collection at The Hemp Mine! We offer a range of products for your favorite feline or canine such as:
Our owner Dr. Justice can attest, her dog Bean and cat Sweet Pea love our products, and they appear to be happier and healthier than ever. Come shop with us for the most premium, hemp-derived, southern CBD products on the market.
FDA Disclaimer:
Products made from the cannabis plant have not yet been tested by the Food and Drug Administration. All health claims relating to cannabis or hemp are anecdotal. Please consult with your doctor before making any lifestyle changes.
The Hemp Mine: Premium Southern Hemp for Living Your Best Life
Be sure to stay up-to-date with our blog page, Instagram, and Facebook for more educational content and cannabis culture news!