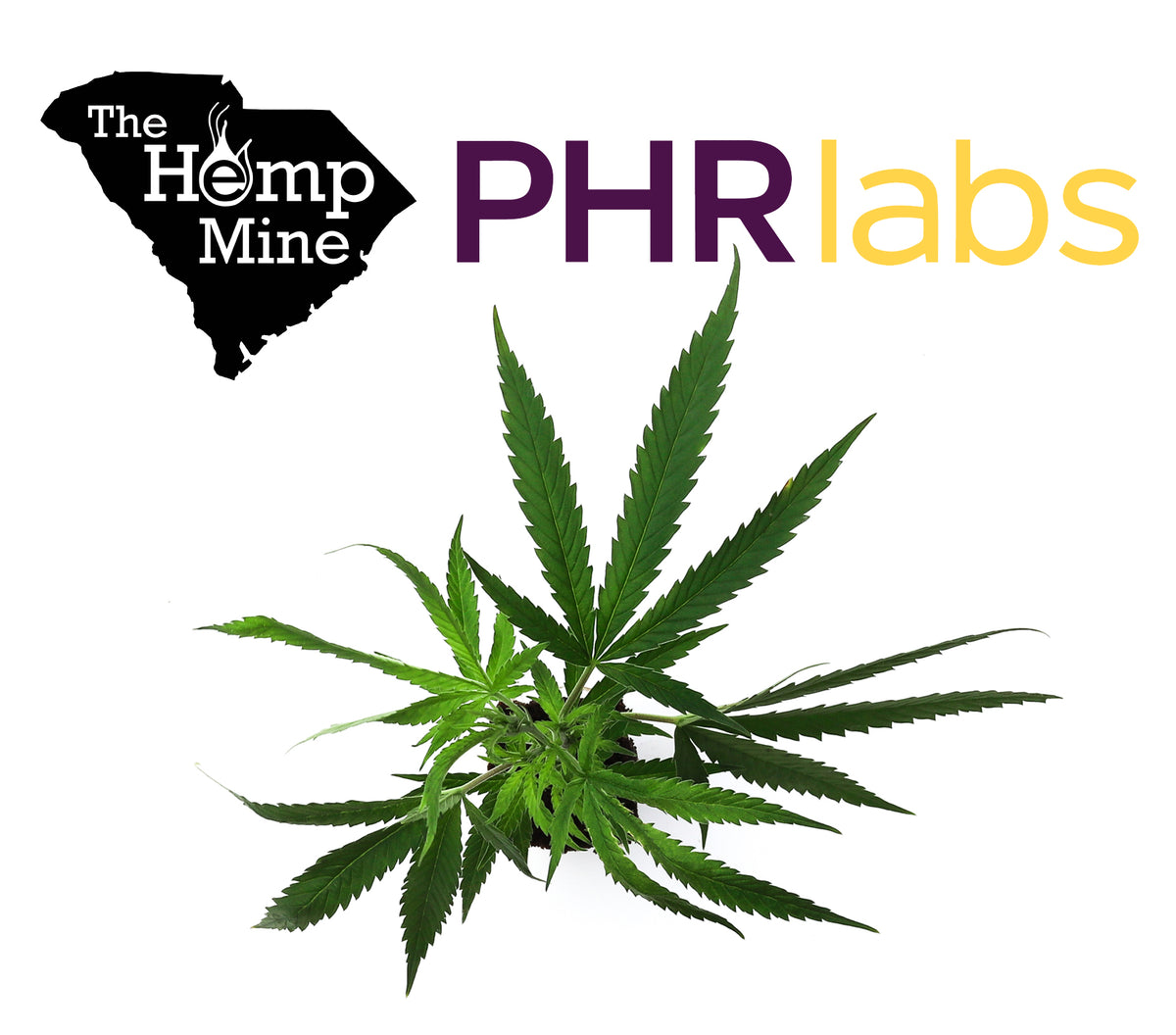 FAIR PLAY, South Carolina / May 13, 2020 / – The Hemp Mine, LLC, a vertically integrated hemp company that focuses on breeding and producing quality hemp genetics along with consumer hemp products is announcing its partnership with PHR Labs.  
Partnership
The Hemp Mine, LLC is entering into an innovative, one of a kind partnership with PHR Labs, LLC. PHR Labs is an ISO-17025 accredited independent hemp testing laboratory offering analytical testing and R&D services. Through joint marketing and research efforts the two companies are combining their years of experience to offer discounted testing services and guidance for The Hemp Mine genetics customers.
PHR Labs is the sole provider of ISO accredited testing services for The Hemp Mine's research in field trials, university field trials, internal breeding operations, consumer product line such as tinctures, smokable flower, concentrates, and topicals. PHR Labs is the exclusive testing sponsor for The Hemp Mine Field Days.
This trusted relationship will enable The Hemp Mine to provide science-based information about genetics research and consumer goods to their customers and the industry.
"This industry is hungry for data that reduces farmer risk and allows for viable commercial hemp production longevity. The Hemp Mine's role is to enable the success of our grower customers through the foundation of data upon which we build our product offering," Travis Higginbotham Jr of The Hemp Mine said. "The same goes for consistency in production of our quality consumer goods. Through partnering with PHR labs we can bring cost discounts coupled with accurate sampling and testing SOPs to reduce the risk of non-compliance to our customers. Through this process we are incentivizing more awareness on proper testing methodology and frequency. In turn we build a regional data base of cannabinoid progression per cultivar offered to the market."
"We are extremely excited to expand this partnership with The Hemp Mine to strengthen the analytical testing we perform for them and their clients," said Corey Fitze, Chief Operating Officer of PHR Labs.
2019 The Hemp Mine Field Days
About The Hemp Mine, LLC
The Hemp Mine is a vertically integrated family owned and operated hemp company headquartered in South Carolina. The Hemp Mine manages 60 acres of field production, a critical CO2 extraction and THC remediation facility and a head office combined with a 10,000 ft2 manufacturing facility. Not only does The Hemp Mine plant, cultivate, harvest, dry, extract and manufacture hemp products with sales in over 2,000 retail stores and online but they also have nationwide genetic distribution. The Hemp Mine breeds and regionally trials indoors and outdoor at scale in order to offer validated hemp genetics to the hemp market. The genetics offered are clones in the form of stage III tissue culture, unrooted cuttings and rooted cuttings (liners). These are made available to the hemp market through 6 greenhouse production partners across the country. The Hemp Mine comes with decades of commercial horticultural expertise and prides themselves on delivering a science based and data driven perspective to the hemp industry. This industry is composed of multiple different micro-markets throughout the supply chain which are all in dire need of product quality validation, streamlined SOPs (standard operating procedures) and a clear and accurate understanding throughout. The Hemp Mine is constantly challenging the industry status quo from a breeder, farmer and consumer perspective.  www.thehempmine.com
About PHR Labs
Pennsylvania Hemp Research Labs is your trusted partner in hemp science. Our team is made up of researchers, chemists, and pharmaceutical scientists, but we are also enthusiasts and members of the hemp community. We support this community by providing legal providers with access to analytical product testing, as well as information to help guide their cultivation. PHR Labs is the sister company of MCR Labs and PCR Labs, independent cannabis testing laboratories certified by the state of Massachusetts and Pennsylvania. We are proud to offer analytical testing and R&D services to hemp product providers. Our methods are ISO-17025:2017 accredited, and we employ proven analytical practices developed in the pharmaceutical industry. We're passionate about hemp science and strive to supply our partners with accurate information that encourages safe and responsible practices. We also collaborate with some of the best advocacy groups, educators, and research contemporaries in the field to further both the science and acceptance of cannabis. www.phrlabs.com