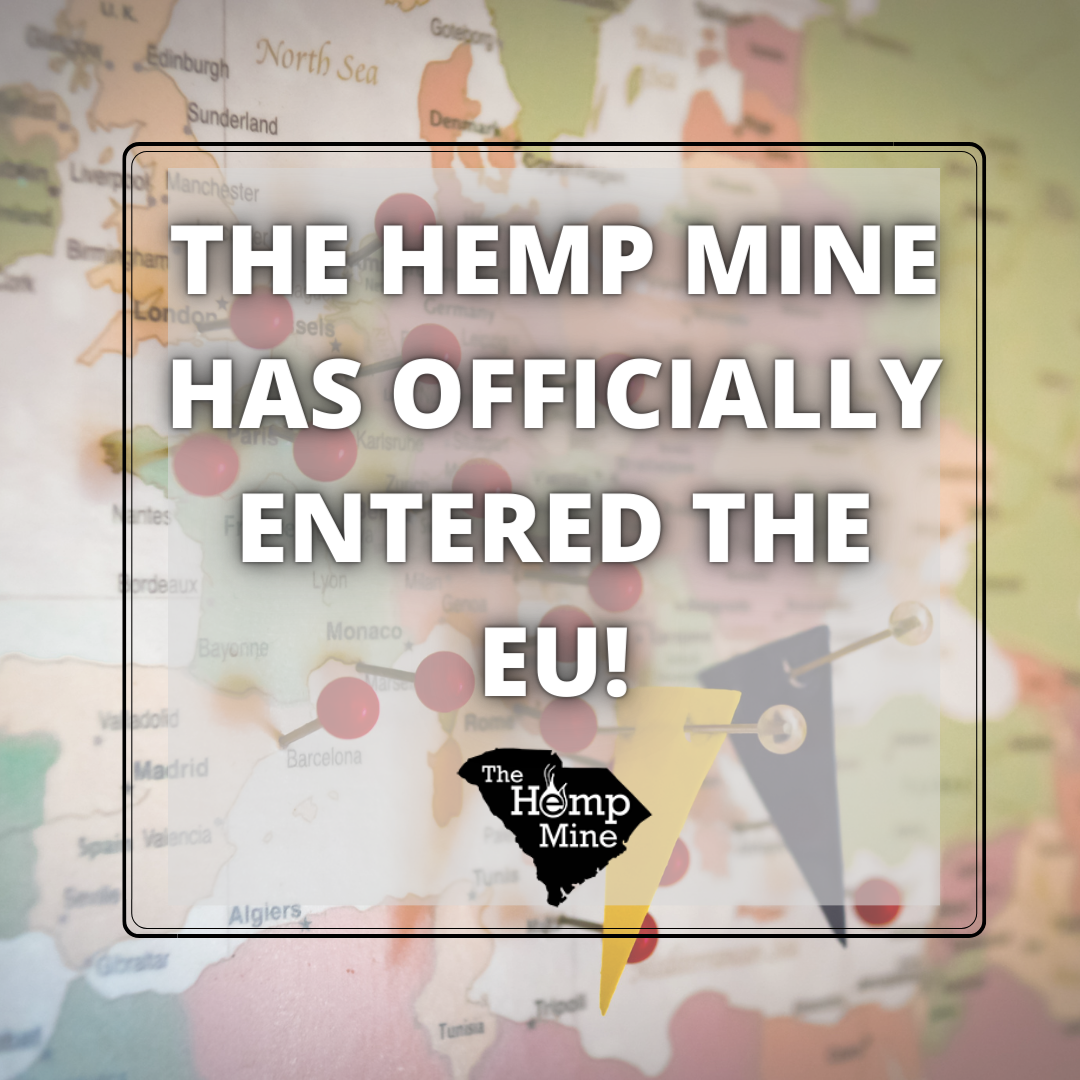 The Hemp Mine expands to the European Market with Signature HTFSE Belle Terpenes

With a Unique Flavor Profile Crafted by Dr. Allison Justice, The Hemp Mine Introduces a Taste of Juicy Fruit Bubble Gum to European Consumers.

[Anderson, South Carolina, 09/22/2023]— The Hemp Mine, renowned for its commitment to quality and innovation in the hemp industry, is thrilled to announce its expansion into the European market. Leading the way is the company's signature HTFSE (High Terpene Full Spectrum Extract) Belle Terpenes, meticulously crafted by Dr. Allison Justice to offer a distinctive flavor profile reminiscent of juicy fruit bubble gum.

Dr. Allison Justice, a renowned expert in the field, has bred the unique Belle genetics with a focus on satisfying the diverse palates of consumers. The result is a flavorful experience that combines the wellness benefits of terpenes with a taste that consumers have been eagerly searching for.

"The European market represents a significant opportunity for us to share our passion for high-quality hemp products," said Ashley Manning from The Hemp Mine. "We are excited to introduce our signature Belle Terpenes to consumers across Europe and are confident that the unique flavor profile, developed by Dr. Allison Justice, will be a hit."

The Hemp Mine's entry into the European market marks a significant milestone in the company's expansion. The initiative underscores the company's commitment to meeting the growing demand for premium hemp products and innovative solutions globally.

European consumers can now experience the delightful and unique taste of The Hemp Mine's HTFSE (High Terpene Full Spectrum Extract) Belle Terpenes, along with the assurance of quality and innovation that the company is known for. The Hemp Mine looks forward to a flavorful and fruitful journey in Europe, fostering connections with consumers and stakeholders in the region.

About The Hemp Mine:
Welcome to The Hemp Mine – a trailblazing, 3rd generation family-owned hemp company based in the heart of South Carolina. We've proudly established ourselves as a vertically integrated powerhouse, taking control of every step in the process, from seed to shelf. Renowned for our commitment to quality, innovation, and the development of unique hemp products, we focus on delivering a premium experience to consumers while advancing the industry through research and development.

For further information, please contact: ashley@thehempmine.com